VERONICA MOSER - HERE I AM!
A big welcome to all my old and new friends from my new little corner on the web!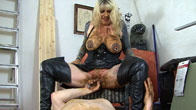 As I already announced on veronica-moser.com, I closed down my member section due to problems of our billing company that cut off dozens of sites from credit card processing. The only option would have been to start from zero again and hope to rebuild the huge member base needed to keep a high-bandwidth site like mine alive, which is virtually impossible nowadays, as most customers prefer single purchases above monthly subscriptions.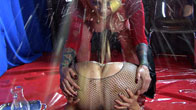 Instead I decided to publish my updates from now on as single downloads at Hightide Video. All movies will be offered in a higher resolution (HD 1280*720, SD 720*576) and we will gradually add previously released material from my site for those who haven't been a member of my site.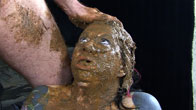 Again I want to thank my loyal members for their support over the years. The past months haven't been easy at all, yet they made me realize above all how much I enjoy doing the things we love and sharing my pleasure with you. I would love you to follow me on the new path I've chosen. Love, Veronica
Click HERE for a selection of all my titles available at Hightide or check the SCAT section for more exciting productions.

Click the Play button below to see an extensive interview we did after my first shoot for Hightide.