SLUT AND PROUD....and sometimes dirty ;)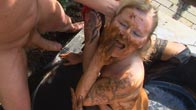 Hi all, I'm Marlen, you've probably noticed some of my appearances at Hightide ;)
I'm a woman in my prime. I love sex. Dirty sex too. I like to show off. And I know what I want.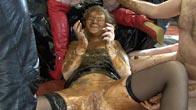 I started filming 10 years ago. First as Pantygirl, later as Marlen. It was the beginning of a long exciting journey with many wonderful new experiences. A journey that isn't over yet...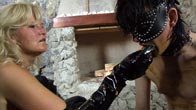 I hope you have as much fun watching me as I had in front of the camera. Do you want to get to know me? Or even join me on the set? Just let me know, and we'll see where it goes from there....
Click HERE for a selection of all my titles available at Hightide.

Check the SCAT section for more exciting productions.